Professional Placement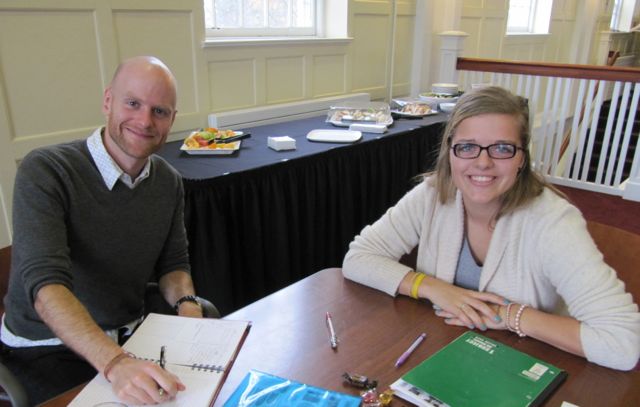 All Community Development majors in their senior year complete a full-time professional placement (35 hours per week) in an area of their interest in the final six weeks of their winter/spring term. They receive six hours of course credit for successfully completing the placement.
Well-structured placement experiences are very important in a professional degree program as a means to link course theory and concepts with the development of professional skills and values. The placement is an opportunity to put into practice the knowledge and skills under the supervision of a professional. Placements allow students to experience challenge, responsibility, and accountability. Professional placements aredeveloped with the intention of taking students out of their comfort zone in order to explore the margins of their knowledge.
Criteria for Placement Positions
The placement must include several of the types of responsibilities noted below. These roles may be carried out independently, as part of a team, or as an assistant to a professional.
a. Administration- This includes planning and implementation of administrative support functions- organizing, acquiring resources, budgeting, scheduling, promotions, managing resources and record keeping.
b. Programming- All aspects of the comprehensive program or event planning including needs analysis, information assessment, formulation of objectives, strategy selection, implementation and evaluation.
c. Facility or Area Planning- This includes roles that involve an individual in needs assessment and conceptual and detailed design.
d. Leadership or Instruction- Activities which require the individual to provide instruction or leadership of an activity or process.
e. Program or Facility Supervision- Those behaviors which support, in an indirect way, the successful executive of an activity or series of activities done by others.
f. Staff Supervision- This involves directing, coordinating, controlling, motivating, assigning, mediating, supervising, rewarding, evaluating, delegating, development and/or reprimanding. It can also include recruiting, hiring, assessing, and dismissing staff.
g. Research- This involves applied research i.e. seeking knowledge in a systematic way, organizing and interpreting this knowledge to make it useful in the management process.
h. Other- Some placements may involve functions that are important to professional experience and skill sets, but do not fit under any of the above categories.
Although basic office duties and/or manual labour may be a component of work in the field, especially in small businesses, a placement must largely focus on the roles above.
The placement is unpaid so as to avoid the conflict between financial remuneration and educational experience and credit. The placement organization may provide room and/or board or offset student transportation/living costs at the discretion of the organization. It is hoped that students will not incur additional expenses beyond their current living expenses in order to do the placement, but these arrangements are between the student and the placement organization. Placement scheduling can be flexible as long as they meet the requirement of 210 hours of work over the six-week period. Normally, a placement will not be approved for work in an organization where the student has already worked extensively.